Today is the last day ngantor. Uhhuuuyyyy ... liburan dateng, 3 mudik and then kerja bakti dimulai. Tamu-tamu berdatengan, silaturahmi dengan sanak famili. Well well ... ritual religius dan ritual tradisional! Things that happen over and over every year. Ya sudah ... segalanya kalo dinikmati akan terasa sedap. Segalanya pasti ada hikmahnya.
Anyway, HAVE A NICE HOLIDAY, GUYS!!
Selamat Hari Raya Idhul Fitri.
Mohon maaf lahir batin dari lubuk hati terdalam.
Semoga kita mendapatkan kemenangan ... Amien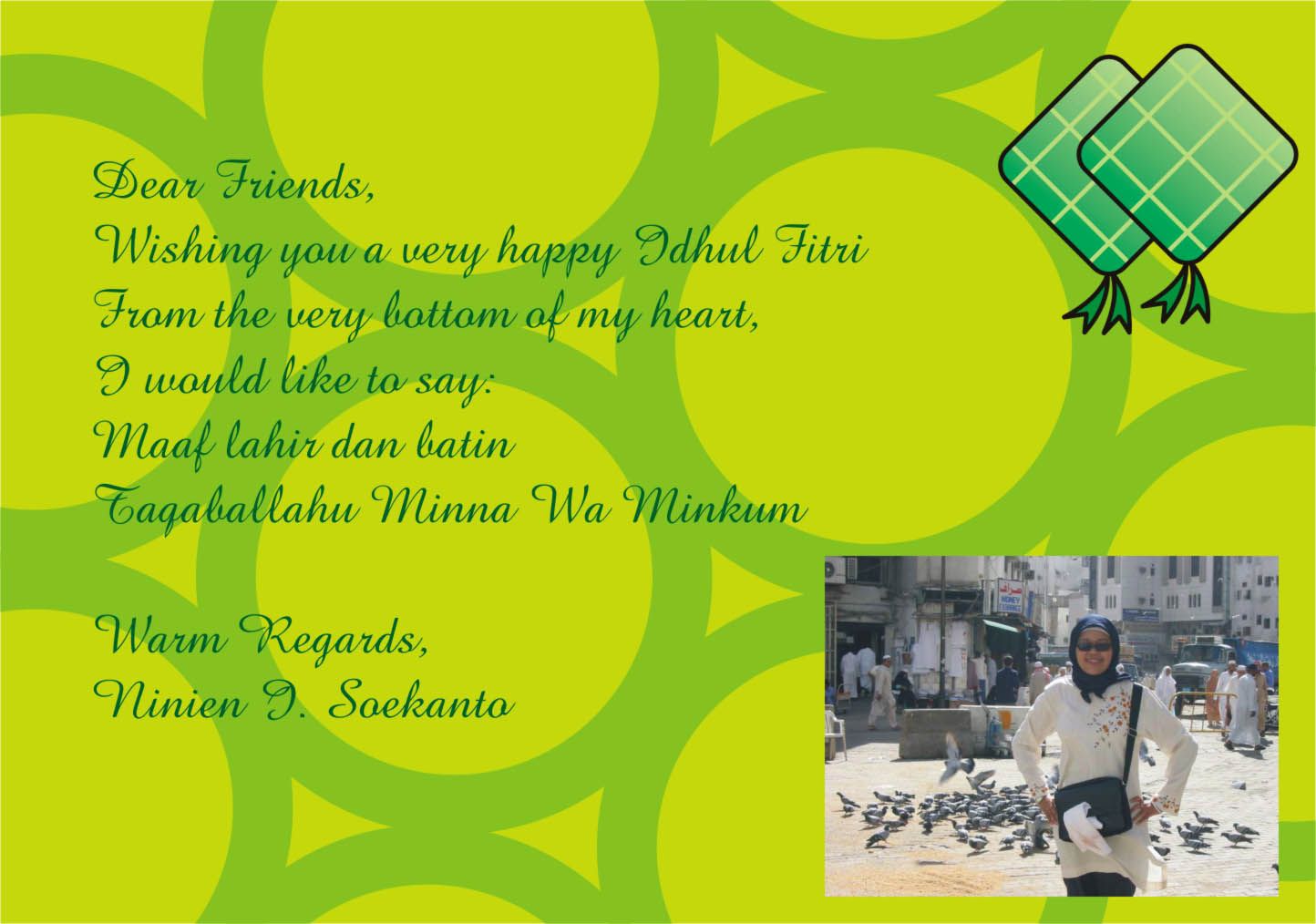 posted by .:nien:.